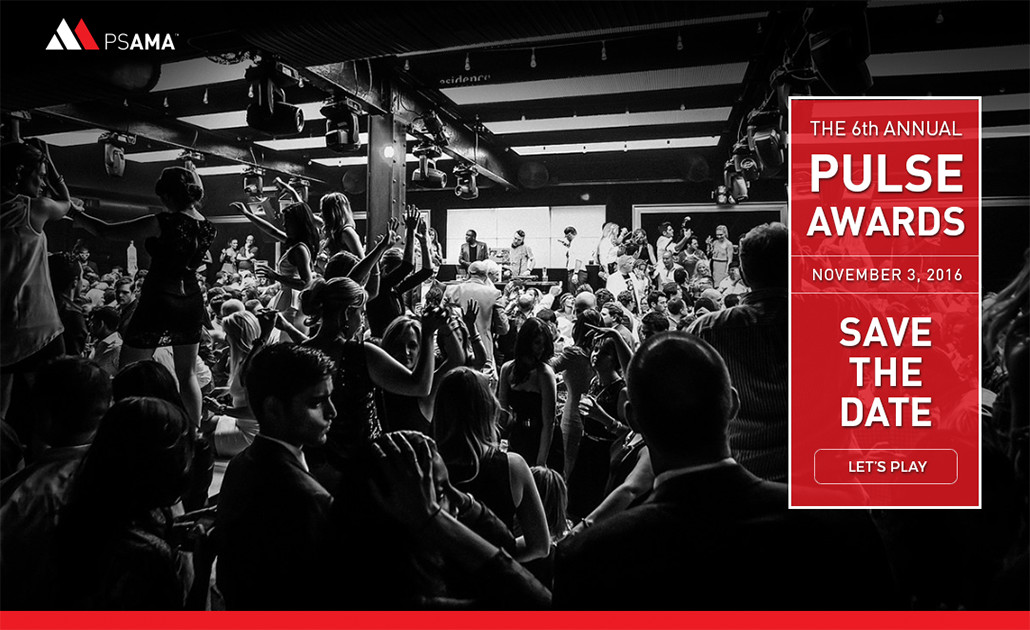 Each year, the Puget Sound American Marketing Association presents the prestigious Pulse Awards to recognize the best marketing practitioners and campaigns in the region. As the only event of its kind in the state, the awards program recognizes marketers who best understand the pulse of their audiences and exemplify creativity and strategy in achieving marketing goals. The Pulse awards are open to agencies, nonprofits, in-house marketing departments and any organization that has great marketing talent and wins to share.
Award categories include:
Branding
Integrated Marketing
Email and Direct Marketing
Web Design
Advertising
Social Media Marketing
Video
Congratulations to our 2016 Pulse Award winners!
PSAMA Marketing Legend:
Rand Fishkin, Founder & Former CEO, Moz
Marketing Students of the Year:
Chad Shard - University of Washington Seattle University
Connor Barfield - University of Puget Sound
Veronica Zwicke - Seattle University
Haley Douglas - Western Washington University
People's Choice Award:
Hansen Belyea, Perteet "Better Communities, By Design"
Advertising Campaign:
DNA, Puget Sound Energy "Happy to Help"
Print Campaign:
Hansen Belyea, Idaho Conservation League "It's My ID"
Public Relations Campaign:
Allison + Partners "Pop-In@Nordstrom"
Integrated B2C Campaign:
Point It, PEMCO "We're a Lot Like You"
Integrated Experiential Campaign:
Space Needle "Experience the Wow"
Integrated B2B Campaign:
Hansen Belyea, The Robbins Company "Robbins Focused Forward"
Visit the Pulse website for more information.