Influencer Marketing
The Definitive Guide to Adding Influencer Marketing to Your Toolbox
Influencer Marketing




Student Non-members

$40.00
Have you considered influencer marketing for your business? Learn how to determine if an influencer program is right for your organization, how to define a suitable program and what to expect when getting your program started at the PSAMA Influencer Marketing luncheon May 24, 2017.
Industry professionals and marketing managers in retail, hospitality, ecommerce and professional services can benefit from attending and learning how to recognize paid posts, what to expect for ROI, and how to sell the program to upper management.
Three panelist will deliver key takeaways on how influencer can benefit your business. Don't miss your opportunity to learn more about how to add this growing industry trend to your marketing toolbox!

Moderator: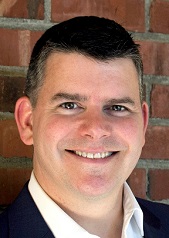 Mel Carson, Founder and Principal Strategist, Delightful Communications
Mel is Founder and Principal Strategist at Delightful Communications, a Seattle-based Modern Marketing, Branding and Digital PR consulting firm. His mission is to educate and inspire businesses and individuals to make the most of the explosion of digital media and technology and successfully apply strategies that focus on Social Media, Influencer Marketing, Content Marketing, Personal Branding and more.
Before Delightful, Mel spent 7 years as Digital Marketing Evangelist at Microsoft where he supported and educated customers through the Microsoft Advertising Blog, evangelizing through social media and at conferences, trade shows & other events all over the world. His words and wisdom have also appeared in publications such as The Financial Times, Fast Company, The Next Web, Forbes, GQ, Quartz, USA Today, PR Daily and Entrepreneur.com.
Panelists: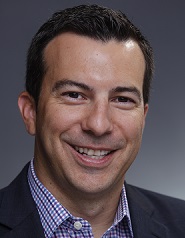 Todd Sommers, Vice President, Integrated Marketing
Todd has more than 15 years' experience in public relations, public affairs and marketing. Working with brands, executives, and non-profits, he has developed a focus on helping clients craft, and share, multi-dimensional stories to achieve their business goals. As vice president of Integrated Marketing, he leverages his experience in speech writing, public relations, content marketing and branding to weave a compelling narrative for his clients. His current focus is leveraging influencer and content marketing strategies for clients, including Dexcom, Dignity Health and Sutherland Global.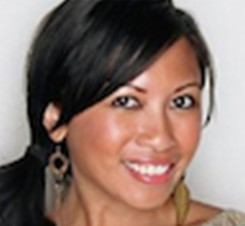 Jess Estrada, Influencer
Jess Estrada is a sought-after writer, strategist and public speaker, focused on personal branding, social media, networking and blogging. She created FreshJess.com, a Seattle-based life & style blog, in 2008 to offer a unique perspective on life, health and style in the Pacific Northwest. By day, she works as the content strategist for the Bezos Family Foundation.
Her work and likeness have been featured in SELF Magazine, the Independent Fashion Bloggers community, Fitness Magazine, Teen Vogue, Gilt City, Seattle Metropolitan Magazine, University of Washington and more.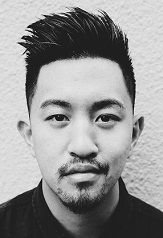 Michael Huang, Founder, Mili
Michael Huang is a content and brand strategist, event producer and storyteller for Milli, a Seattle based social media and digital agency. Michael took a front row seat to the rise of social media and interactive marketing during his time as a brand manager with Red Bull. His experience includes working as a social media and digital strategist at award winning agencies including Razorfish and McGarryBowen. Michael also led the social media strategy for the rebrand of United Airlines. In 2014, he founded Milli – an agency focused on connecting community, culture and technology to build brands with longevity. Michael has worked on global brands such as Microsoft, Nike, Holland America and more, and in his free time he's heavily involved in the break-dancing, street dance and Hip Hop scenes organizing large scale competitions, youth mentorship and working with artists.