NEED TO KNOW
Looking for resources to help build your marketing knowledge base? Here's what you need to know!
Marketing Challenges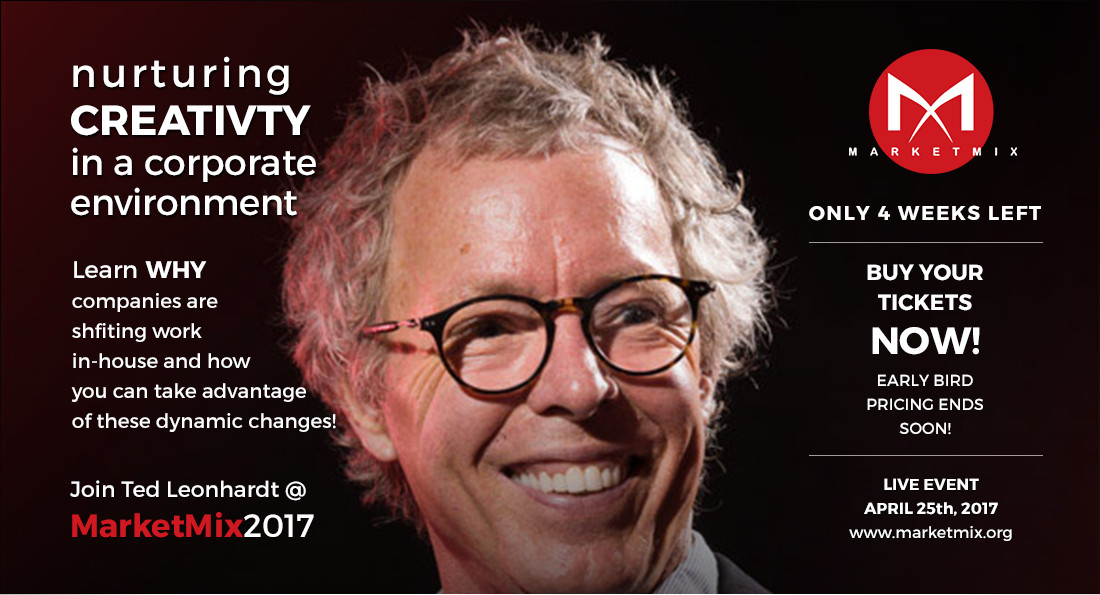 Nurturing Creativity in a Corporate Environment
03/29/2017
Learn WHY companies are shifting work in-house and how you can take advantage of these dynamic changes!
I recently was asked a series of questions on being a creative in a corporate environment. It's a timely subject as corporations are building high-quality in-house design and advertising groups like never before. The In-House Agency Forum (IHAF) was founded in 2005 to provide connections and community for in-house creative groups and now has over 250 member companies.
Corporate in-house creative groups provide services internally and, in some cases, to external clients. Successfully nurturing talent inside giant corporations is trickier and, in my experience, more challenging in the corporate environment than it is in small creative groups. I see the difficulties daily in my consulting practice. And I also see outstanding work coming out of some seemingly unlikely places like Amazon and Fidelity.
To learn more about this topic click here.
Be sure to attend Ted's session "Nurturing Creativity in a Corporate Environment" at MarketMix 2017. Go to marketmix.org for more details and to register.
SIGN UP NOW FOR BIG SAVINGS DURING OUR EARLY BIRD SPECIAL.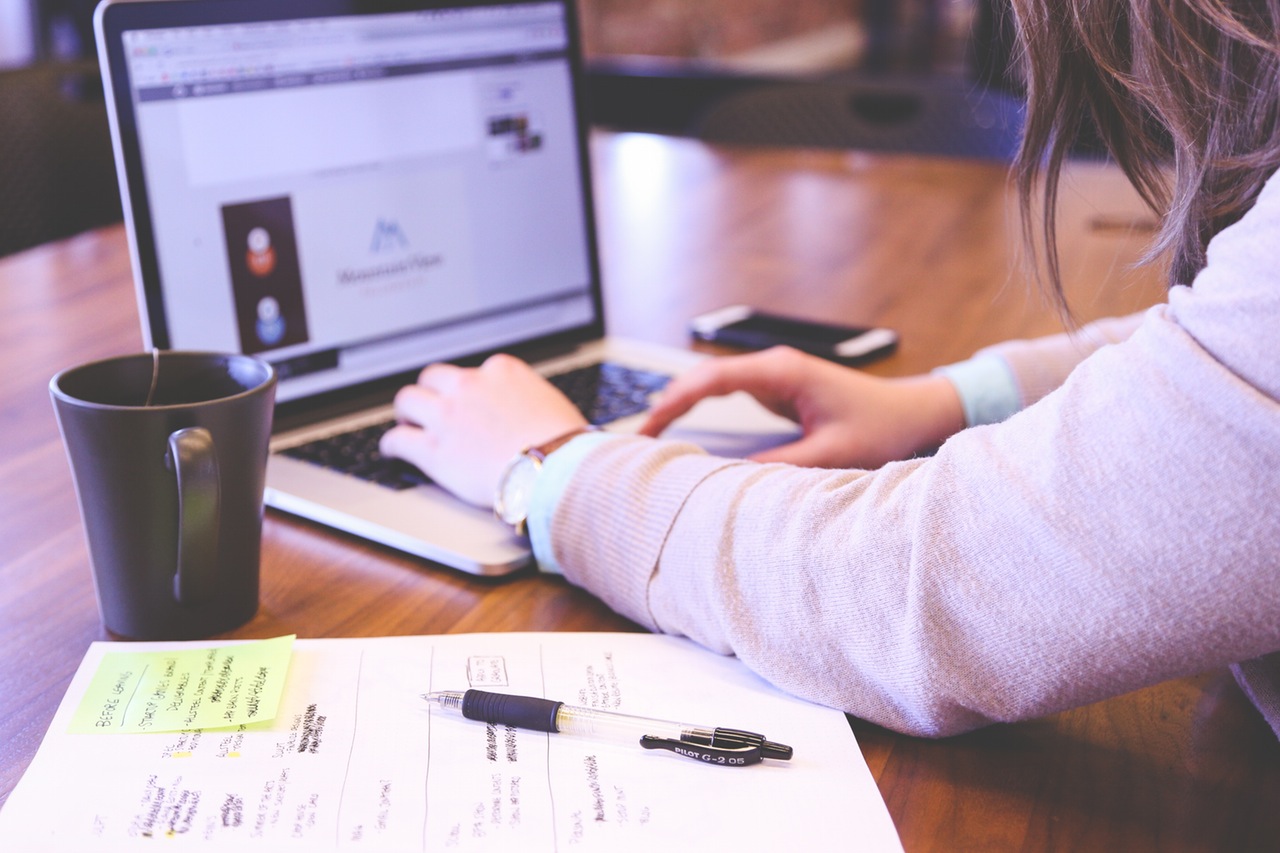 High-Fidelity in a Low-Fidelity World
03/13/2017
One hundred years ago, John met Mary at the annual town picnic and fell hard. In love's first blush, the boy and girl spent every minute together. But alas, they parted, each to their home. So they did the next best thing to being in each other's company: long phone calls talking until the talk ran out and the sound of the other's breath was simply enough. Yet it wasn't quite the same as being together because phone technology can't close the gap of human contact.
A face-to-face experience is High-Fidelity communication that engages listening, watching, and perhaps touching. Its action and reaction centered in sight, sound, and body language as well as sharing an environment of light, noise, smell, and temperature. High-Fidelity communication takes place in the realm of conscious stimulation as well as subconscious intuition. Whenever a technology is introduced into the communication path, some fidelity and clarity is lost. Although the telephone increases communication efficiency by aiding in talking across distances, it's not the same as being in the same room.
While every advancement in communication technology has enabled us to communicate in greater quantities, frequency, and immediacy, the quality of those individual communications has decreased. A text cannot replace a touch, a webinar cannot replace a classroom, and a teleconference cannot replace collaboration. As communicators, we have drifted into a Low-Fidelity world in which we measure success by the number of actions rather than the quality of an individual interaction that is human and true.
The reliance on measurement has led to the fallacy that if it can't be measured, it doesn't exist. For example, in the political arena, data-centric polling led to flawed predictions of the Brexit vote and Donald Trump's election. Why did they get it so wrong? Because the pollsters had moved resources from expensive face-to-face High-Fidelity interviews to cheap online and telephone Low-Fidelity polling. Their approach that focused on shallow data points couldn't record deeper human opinion. As smart politicians know, it's not the votes themselves but the personal political discourse that is reflected in the votes.
In marketing, the Low-Fidelity gap can be narrowed through High-Fidelity storytelling that stimulates senses, thought, and imagination. Although imperfect, qualitative storytelling is more effective than quantitative feature-listing because it's less affected as the technology degrades the message. As my printer friends point out, if one wants a better-quality copy, start with a better-quality original.
In the digital free-for-all with its spaghetti-like distribution paths, a great story engages your customer and keeps their attention on your product –a significant upside. We can make messages as short or as long as they need to be. Messages that used to be constrained to a 30 second commercial can now naturally expand into several minutes. In an environment of time-limited research, the customer is spending their scarce moments with your product rather than your competitor's. You've successfully staked out your claim in the audience's mind-scape.
From Story First Marketing: Moving Your Customers to Action by Brad Cochrane
Learn storytelling techniques from Brad Cochrane at MarketMix 2017. As a Featured Speaker, he will be teaching Five Steps to Creating Your Best Story.
Public Speaker, Author, and Communication Consultant, Brad can be reached at Story First Marketing or email him directly at brad@cochrane.net. Story First Marketing: Moving Your Customers to Action is available on Amazon.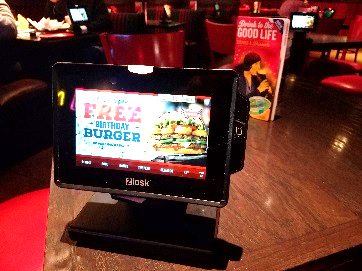 Why is it so hard to pay for a good meal?
03/03/2017
Recently, I met a business associate for lunch at a Red Robin restaurant. My burger was delicious, the fries were hot, and the service attentive. Yet I'm not sure I'll go back. Why? Because Red Robin has introduced tabletop payment-registers that require me to swipe my credit card, enter a tip, and print a receipt --all without direction or the waiter's help. That is, until the machine didn't take my card. Then I had to track down the waiter who couldn't make it work either. A pleasant and productive business lunch turned into a frustrating and disappointing experience. Frankly, I felt cheated of my time. And I was sorry for the waiter who had been cheated of his opportunity to give great service and earn better tips.
Rest assured that I'm not making a typical consumer complaint but rather pointing out a gap where marketers fail. The table-top register makes perfect sense from a traditional marketing point-of-view: its screen displays advertisements, interactive games for the kids, and tries to help customers. Red Robin's intentions are probably good.
Yet for all the thoughtful work that the marketers at Red Robin have done, they abandoned me at a critical moment. Once I decided to make a purchase -order and eat a hamburger- they thought their job was over. If it's cheaper to retain a customer than acquire a new one, then why wouldn't a good marketer want to make the whole purchase experience as easy and enjoyable as possible? Why introduce misgivings at any stage?
Amazon is recognizing this gap. They've recently experimented with a new physical store concept that turns traditional in-person shopping on its head. As a customer enters the store, they engage the Amazon Go app on their phone. As they shop, the item is added to their account and they simply walk out the store with their purchase. Amazon is making the buying action as simple and seamless as possible. And the early reviews are positive. Of course, Amazon is collecting buyer behavior data at the same time which is extremely valuable in and of itself.
Sears seems to have put the cart before the horse with its focus on customer data. According to Business Insider, CEO Edward Lampert has prioritized the Shop Your Way rewards program above all else. A big problem is that Shop You Way slows down the buying process at checkout. Cashiers report that their scan rate of 12 items per minute has plummeted to 4 with resulting longer lines, frustrated customers, and abandoned carts. With a focus on gathering data for financial enrichment rather than providing the customer with an easy purchase experience, Sears is driving away the lifeblood of their business.
Marketing is never done. No longer relegated to promoting sales, great marketing integrates itself into the entire customer experience from attention to information to purchasing to retention. Smart marketers pay special attention to making buying easy.
Want to learn more? As a Featured Speaker at MarketMix 2017, Brad Cochrane will be leading Five Steps to Creating Your Best Story. His book Story First Marketing: Moving Your Customers to Action is available on Amazon.
A Public Speaker, Author, and Communication Consultant, Brad can be reached at Story First Marketing or email him directly at brad@cochrane.net.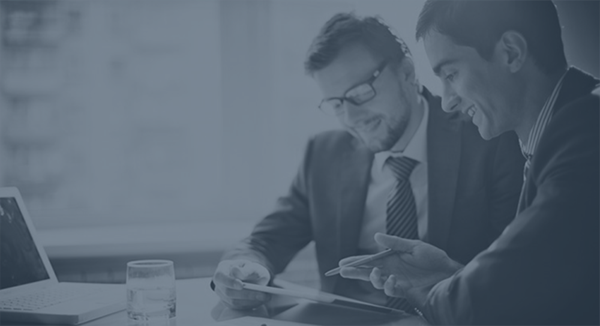 Dissecting Marketing's Seven Big Problems
02/27/2017
We all know that marketing has changed more in the past few years, than it ever has. And the future world of digital has forced corporations and marketing departments to acquire new skills and a new organizational construct.
7 Big Problems in the Marketing
Industry - Bernard Jaworski

We all know that marketing has changed more in the past few years, than it ever has. And the future world of digital has forced corporations and marketing departments to acquire new skills and a new organizational construct.
Russ Klein, AMA CEO, has challenged the collective AMA community to address what he believes are the "seven big problems in marketing". AMA will be addressing these seven big problems this year from both an intellectual and an applied research perspective, and so will the PSAMA Sound Marketing blog.
Knowledge is not power. Power is knowledge applied.
Over the next seven weeks, this blog will address each of these "seven big problems" to give our readers information and insights on how these problems are impacting marketing. These problems are defined as:
1. Effectively targeting high value sources of growth
2. The role of marketing in the firm & the C-Suite
3. The digital transformation of the modern corporation
4. Generating and using insight to shape marketing practice
5. Dealing with an omni-channel world
6. Competing in dynamic global markets
7. Balancing incremental and radical innovation
These seven big problems will provide us all with critical context in the new world of digital marketing. As Russ describes the situation, "Context matters. Context is the last frontier for marketers who know that mobile ubiquity and wearables powered by the Internet of Things are closing in on the holy grail of contextual understanding."
Because context and managerial experience matters to marketers. And to us at PSAMA..